Your Business Marketing Plan Part 5: Monitoring Your Metrics
Your Business Marketing Plan Part 5: Monitoring Your Metrics
---
Putting time, effort and funds into your business marketing plan can appear at first to be a front-loaded operation – there are plenty of areas to dive into, and there are so many ways you can take your marketing strategy. Ready to go big and make a splash? There's no shortage of ways you can get your business out there. Importantly, the second half of your marketing plan efforts is your strategy for monitoring your metrics.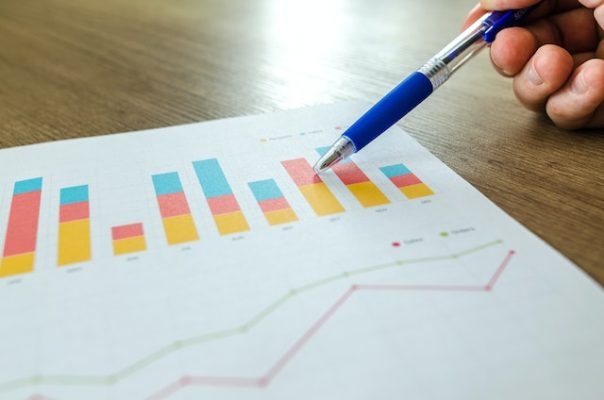 When you're able to efficiently monitor your metrics and how your plan is evolving "off paper", you'll ensure that your money won't be wasted and also learn about what works and what doesn't. With this information, you can adjust your plan accordingly – in short, monitoring your metrics gives you powerful data that you can apply to your immediate marketing efforts directly. 
Whether you're just starting out or you're an established, 10-year business, there's nothing like really knowing your metrics and numbers – it also gives you a competitive edge in understanding how your target audience thinks and what's important to them. When monitoring your metrics, you'll need to understand what data is the most relevant for you and your marketing goals – for example, a business looking to drive more site visits will be monitoring different metrics to one seeking to build more engagement on social media or radio ad listens.
Google Analytics
At one point in time, your business will need to leverage the data you can pull from Google to monitor your metrics – those key data sets that tell you what's working and where you can improve. Google Analytics is essential, especially if you're working with Google Ads, and will also allow you to see who is visiting your site, for how long and from where – this way, you can better understand if your target market is actually visiting your site if you need to pivot how you market, or if there is some untapped potential you're missing out on within another customer sector.
Get personal
Not every metric needs to be sourced digitally – sometimes, there's nothing more effective than engaging directly and personally with your current customers, especially those you know who already enjoy your product or service. This doesn't mean a coffee with everyone who walks through your store, but you may like to utilise tools like Survey Monkey or social media platforms that facilitate conversation (like Twitter!) to do polls and get immediate and of-the-moment feedback on new concepts, offerings or outreach. 
Be prepared 
It's always recommended to set in place the systems for monitoring your metrics BEFORE you commence a specific marketing activity or campaign – this means you can utilise tracking codes to see where customers are heading, how long they engage with your website and more. Or, you can keep it simple and build a spreadsheet system with your marketing team to keep track of sales, engagement and feedback. Regularly update and re-evaluate what this data shows you, and make time for ongoing conversations with your team to keep them informed.
Think fast
While giving each marketing effort a solid window of time for monitoring your metrics is recommended, you always want to stay agile and ready to pivot. Get feedback from your sales team to see how a specific offer or promotion is working, and if you think it's falling flat, be prepared to tweak the communication strategy, the artwork or the platform you're rolling it out on. If it's not working, don't get caught up in the why and look to find solutions – of course, take note of what isn't resonating with your customer base and use that to avoid the same errors in future.
Cull the under-performers
It's important to be brutally honest when assessing your marketing strategy and monitoring your metrics – don't be afraid to let go of platforms or programs that don't work for your business. Most essential is to cut out high-cost marketing exercises if the return doesn't make sense. Remember, you don't have to be a master of every marketing platform and opportunity to make great strides in communicating with your customers and reaching new ones – often, the most successful businesses know their areas of strengths and weaknesses with such a level of insight that they can be sure their marketing dollars are always going to the right place.