Your Social Media Plan Part 6: Budget
Your Social Media Plan Part 6: Budget
---
In the grand scheme of your social media plan for your business, your budget is an important consideration. A social media budget, just like your business plan, is a key document that outlines what you plan to spend on executing your social media strategy – this might be defined over a month or over a year.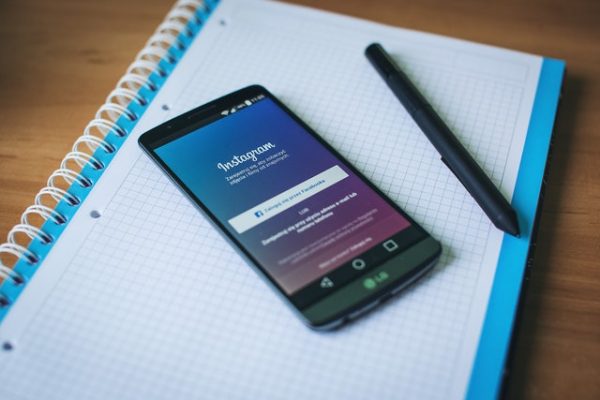 For smaller businesses or startups, you might consider it to be an unnecessary spend – could you simply get away with generating organic interest and growth? Well, there isn't a one-size-fits-all answer.
Let's take a look at the why behind a social media budget, and how to break down what level of investment makes sense for your goals and your customers.
Do I need a budget?
In one way or another, you'll always be allocating funds towards your social media strategy, even if it's just in time and salaried hours of your social media team – to do a good job of creating engagement on social media, you always have to invest time. 
A social media budget should include more than just paid ads – it covers everything from equipment required to shoot, edit and schedule photos and videos, copywriting costs and graphic design – social media is inextricably linked from your content creation, so all of these costs fall under your social media budget.
Creating a presence online means spending time in and on those key platforms where you connect with your clients – there's nothing like DMing (direct messaging) a brand on Instagram about a query and having them reply promptly, it's this kind of service that keeps them coming back.
So, even if you aren't dedicating X dollars a month to Facebook ads or boosted posts, you will always be investing in your social media in some form, so it's essential to know that if you add on a spend for paid advertising that these will reach your target audience.
If you choose not to spend a consistent amount every month, be encouraged to trial short-run ads (whether it's promoted Instagram posts or even LinkedIn sponsored posts) to see what gets the most engagement. There are many successful brands who define themselves as not having a traditional social media spend, but will send out products to key influencers and micro-influencers instead who will spread the word for them, so it's worth doing your research.
How much should I spend?
There is no hard-and-fast spending rule – but a guideline to work with for B2C companies is 5-10% of your annual revenue, and the dollar amount will vary depending on your business and staff size. 
When you monitor and measure your social media strategy, make sure this syncs up with your social media budget – see what your return on investment is across all social media campaigns. Again, it's not just about paid posts – your team may spend 2 weeks planning a specific TikTok campaign that only gets a few thousand views, while you might post a clever question on Facebook in an hour and find your customers are replying and connecting heavily.
Social media growth can be a slow burn, despite us all wanting our business to be an overnight social media success, and the same goes for your spend. Be consistent but start small so you don't feel you've blown a large percentage of your budget too soon, and always align your spend with what makes sense to reach your customers.
Can I experiment with where I spend?
Social media mogul Gary Vee often encourages his clients at VaynerMedia to zig when others zag, so keep an eye out for how your customers engage and on what platforms, and if there is a brand new social media platform with less users that you can monopolise with a small but powerful ad spend, or even go traditional and pay for a billboard ad with great visibility – utilise these images on social media and have customers keen to spot your presence in "the real world."
Importantly, know where your limits are in terms of your budget, and utilise this to stay on track – like all cycles in business, there will be times when you'll want to push paid advertising more than others, such as when a big sale period is coming up, or when you're starting out to make initial outreach to your customer base.
Social media protocol continues to transform almost daily, and as such, your budget should be agile and adaptable depending on the climate and environment – even if you can't add extra dollars towards paid ads on social media, always remain consistent and don't ghost on your social media platforms for longer than a few days or a week.