Your Social Media Plan Part 3: Establish Your Rules
Your Social Media Plan Part 3: Establish Your Rules
---
Whether you're a consumer or business owner, it's clear that social media has evolved to become part of our daily methods to communicate with the outside world. So, when it comes to creating a social media strategy and presence that reflects your business, how do you establish your rules?
While every platform will encourage certain modes of engagement as 'best practice' (for instance, Instagram is pushing out its short video 'Reels' over static image posts, and TikTok favours video shot 'in-app' vs loaded from external sources), there are no hard and fast rules about the way in which you post – it all depends on your social brand, which can and should evolve over time.
So, let's look at some of the common considerations when deciding on your unique style, and the structure and bounds that will keep your social media strategy on track.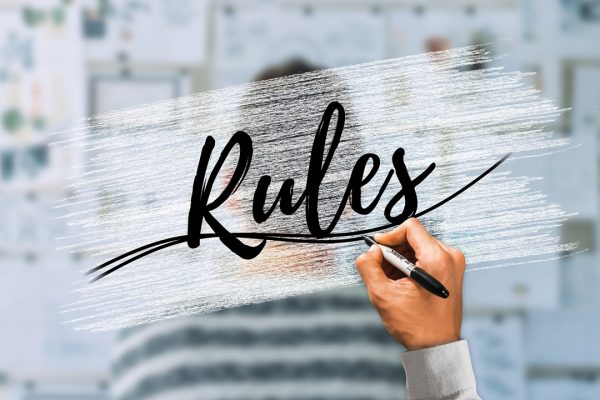 Tone of Voice
On a marketing strategy document, you might see this shortened as 'ToV' – your brand tone of voice is essential to get right, and will be something you drill down further into as part of your documented marketing strategy.
Your unique tone of voice should be unique to your product or service, and should reflect the values and qualities that are synonymous with the business, and importantly, it should speak to your target audience
For example, a brand targeting tweens will want to be able to speak "their language" and relate to media, celebrities and events that are important to this age range. Vastly different to an aged care service or a florist, where these audiences will want to connect with a more mature and authoritative voice. 
In this, you'll find a clear step to establish your rules for your social media presence. Make sure these are clearly marked for your social media team – for example, you might eliminate casual or colloquial language, or you may need to ensure all posts are gender inclusive (if you're selling gender inclusive skincare, for instance).
Sticking to a consistent and clear tone of voice means that your audience will be able to recognise you straight away, and you'll carve a social media personality out for yourself that's in line with the work you do – your followers should never feel like one team member is posting one day, and a new person the next.
Colours, Fonts & Logos
Defining your social media rules will also go hand-in-hand with your brand guide – this may be something you DIY to start, or you outsource to a graphic designer who will pull together your logo concept with a colour palette, a set of fonts and a guide to how your brand should always be displayed.
A rule here might be that your logo is always black with a transparent background, centred at the bottom of each Instagram post. While it might seem specific, honouring your brand guide will ensure that your business is always represented in the best light – we've all seen print or digital layouts where a logo is a poor resolution or converted from colour to B&W, and it draws the eye in a negative way.
Set a clear method for the aesthetic of your social media posts and be just as certain about what you want as what you don't want. It can be handy to pull together examples of competitor businesses who are doing it right, to see what works and why they are successful when you establish your rules.
There is a real art to typography, logos and signature colours, so if you're starting up a business for the first time, or bringing new life to an existing business, it's worth taking the time to make your social media visual presence memorable, unique and contemporary.
When it comes to your wider social media presence, part of the rollercoaster that is social media is the fast pace. A meme can be trending one day and gone the next, so find the right balance between playing on the trending hashtags and social media posts and staying true to your style, content and key communications with customers.
Next time, we'll take a look at the steps to getting your dedicated social media team in place, in a world where your social media manager is a critical role and one that is highly in demand by businesses.