Your Social Media Plan Part 2: Social Media Strategy
Your Social Media Plan Part 2: Social Media Strategy
---
Today, you'll find most businesses (large, small, online or with street frontage) have a social media strategy, or an intention to get one going at the very least.
Social media provides endless ways to connect with your target market, and as such, the platforms you can use to share your business and your message are constantly expanding – rather than viewing social media as a looming pressure, stay on track by creating a dedicated social media strategy that makes the most of your product or service.
Similar to your business plan document, a social media strategy will have items that need to be detailed, but there's a lot more flexibility in how you create, define and display your particular strategy – for some businesses, it may be a multi-page slide deck, and for others, one or two pages of planning to get started.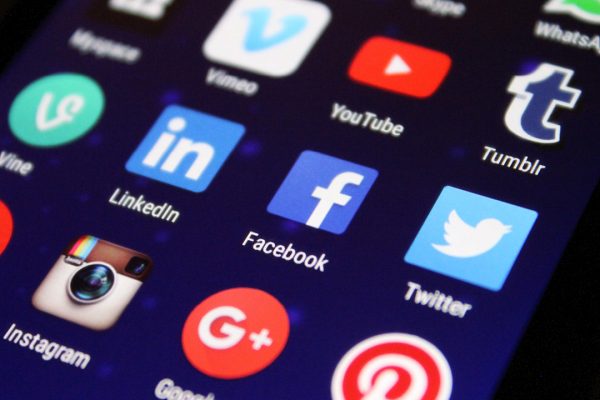 Your Social Media Goals
Your social media goal will help you narrow down on the right strategy, and these don't have to be overly complex or detailed. Consider whether you're looking to increase brand awareness and get more views and clicks on your website, boost sales and leads, or interact and engage more with your current following and customers current and new.
Focusing on the main objective will allow yourself and your team to keep track of what's working, and you can make several key social media goals that shift across the year. Lead your social media strategy with the goals that will support your business best, and don't try and achieve everything at once.
Consistency Is Key
Social media is all about playing the long game – a genuine, engaged following and a unique brand identity doesn't happen overnight (and nor should it!). It can be an investment that doesn't show a return immediately, but that doesn't mean you should prioritise your social media presence.
Plan out how regularly you will be posting each week, aiming for something new to go up on your social media platforms at least twice a week, whether it's an Instagram tile or a video on TikTok. Different platforms will "reward" different frequencies, so TikTok for instance loves lots of content multiple times a day, but this may not always be practical for a business with other focuses.
Planning is essential, and you never want to be thinking of content for a blog, post or tweet on the spot, so create a spreadsheet with thoughts on themes, captions, images and even important public holidays or celebrations that you can tie your content to, so you have a base to draw on. Even better, you can schedule and plan posts well in advance so when it's time to publish, you just need to press go.
Authenticity Is King
Increasingly, audiences are sick of seeing the same content from businesses, and a unique approach to social media is always better than following the same formula. Depending on your industry, you might have the flexibility to try something new – consider Wendy's, the American fast-food chain, which are well known for their playful responses to other brands and followers on Twitter. They aren't afraid of pushing the envelope and making a joke, and it's gained them a tonne of interaction and a brand identity that stands out.
While we can't all have this same flexibility for our business, authenticity means responding in a brand voice that feels genuine and like there is a human behind the screen. Consider responding to comments in a certain way, giving open and friendly guidance, quick response times and showcasing the human side of what you do – this kind of social media strategy makes both your business and your team a reason for followers to keep coming back.
Another great example of an authentic social media presence is Scrub Daddy, a brand that absolutely dominates on TikTok and that gets everyone on their team, including CEOs and founders, to join in and film videos in the office. These aren't high-budget videos, but they are fun and lighthearted, and connect to trending memes and audios that make them even more relevant and appealing to a wider audience.
A solid social media strategy plans out the frequency, content and overarching goals for your social media presence, and clearly outlines what kind of presence and impact you want to have online. With social media, what you put in is what you'll get out!
Next up in this series, we'll talk about your social media team, and finding the right people to bring your online presence to life.