LinkedIn for Business Owners Part 3: Networking Authentically
LinkedIn for Business Owners Part 3: Networking Authentically
---
They say you're only as strong as your network, and thankfully, you're no longer limited to your immediate circle. As a business owner, networking authentically on LinkedIn is a valuable method of connecting with potential new clients, industry partners, experts and advisors – the operative term here is authentic.
As the time we spend online increases, we've seen a shift in how people use LinkedIn – if you're already using the platform regularly, then you're likely to have seen one or two poorly-veiled "copy and paste" intros from users looking to sell you something or have you sign up for their e-course, and it can be an immediate turn-off, so getting your positioning and strategy right is essential.
In this series so far, we've already covered a quick-start guide to LinkedIn and how to begin sharing content that is relevant to your business and network, so today we'll take a look at a reliable guide to networking authentically and making LinkedIn your base for professional connection.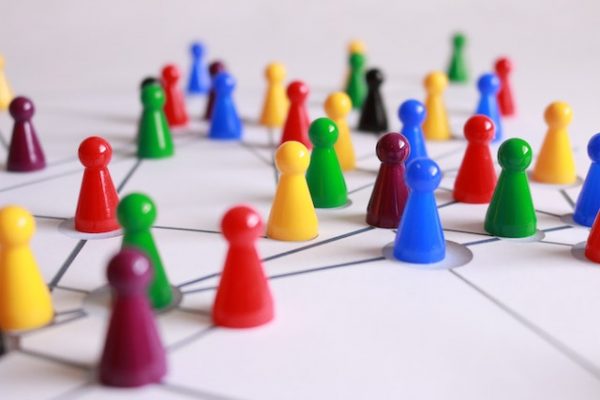 Perfect your profile
First up, it's important to have a well-rounded LinkedIn profile that accurately represents your business and your expertise as an owner – yes, we're also talking about your headshot. Gone are the days when you could be a faceless icon and still get the best out of a platform – your profile picture, professional summary, skills and experience should all be filled in and relevant, and ensure your professional title and current role are updated (especially if you've recently transitioned from team member to business owner).
Building out your network
Once your profile is ready to go, it's time to start building those connections – remember, this isn't a numbers game. A smaller number of quality connections who regularly engage with you will always be more valuable than 1000s of cold outreaches. LinkedIn allows you to connect with people you already know and those people who you would like to know.
When connecting with people you haven't met before, it's important to personalise the connection request by explaining a little about who you are and what you're looking to achieve – remember, LinkedIn shouldn't be seen as just another sales funnel. Make a relevant connection between you and your desired LinkedIn contact, and be mindful if they are in a senior position that, they may be swamped by connect requests and outreach every day – your message needs to be personal and interesting to them. 
Some great reasons to connect authentically could be commenting on a recent article they have shared, offering your support or interest in a project or business they are working on, requesting a personal email if you have a specific pitch (for instance, to a journalist for press about your business) or even congratulations on a new role they have taken on. Avoid starting with an ask, e.g. "Do you have time for a 30-minute webinar to learn about our business and how we could help you?". Instead, identify potential clients and build a connection first, even if it takes more time.
Be part of the ecosystem
Networking on LinkedIn doesn't stop at building your connections – you can also join relevant private groups, engage in discussion and contribute to polls. Think of how you can add value to others through your insights – considered comments, feedback and dialogue across your feed is a great way to be seen on the profiles of others while showcasing your area of expertise. 
It's all about getting the balance right between give and take – just as you're looking to build your network and reach decision-makers and influencers, consider how you can give back to the platform and its users. Be open to a cup of coffee (or a Zoom meet) when someone requests your support or feedback, and reply to messages and connect requests in a timely manner – in short, make yourself a regular presence on LinkedIn so that networking authentically becomes not just something you do now and then, but every day.
LinkedIn is a powerful and helpful business tool, and by making it work for you, you can leverage your network to reach your wider business goals. Like many things in life and business, your LinkedIn network won't mature overnight, but there's no better time to start than today.