LinkedIn For Business Owners Part 1: Getting Started
LinkedIn For Business Owners Part 1: Getting Started
---
LinkedIn is a hugely prominent platform for business networking, with over 800 million users worldwide, and some of the world's most influential business figures making regular appearances on the platform – in other words, it can no longer just be dismissed as simply an optional social platform.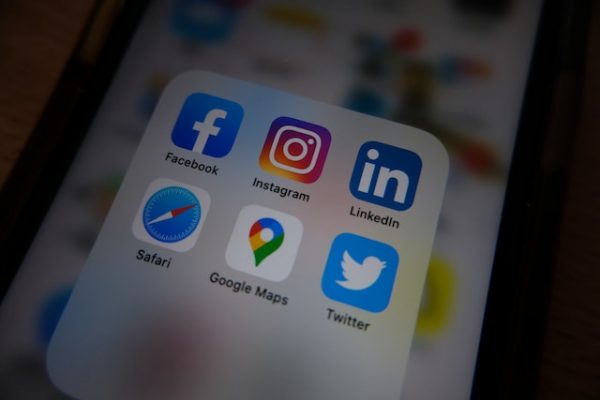 LinkedIn for business owners means getting started on the path to build your brand's profile, and it can be challenging to know where to invest your energy in connecting with others and sharing your business updates, wins and insights – LinkedIn provides a unique opportunity to promote your business as well as your own personal profile as a leader.
To start, let's take a look at some of the key benefits of being active on LinkedIn, representing both yourself as a business owner and the business you run:
Generating awareness
Whether you're a business that's new to the market or an established provider in the market, LinkedIn is the place for professionally marketing your brand and boosting awareness of your business and its reputation.
LinkedIn gives you the chance to tell the story of the evolution of your business with your own voice, to share news and important updates and to position yourself as a business owner who networks efficiently and generates excitement around what your business is doing.
Lead creation
While LinkedIn isn't often the main source of lead generation for standard products and services, if you operate your business in a field that supports corporates and large organisations, LinkedIn is a great way to "spruik" your wares and find new leads to grow your client base.
While you can certainly go down the route of paid LinkedIn advertising, it's best to start out seeing what kind of buzz you can generate on your own through sharing posts, commenting, connecting and authentic outreach.
Be a thought leader
As a business owner, now more than ever, people want to hear what you have to say about important issues relating to your product and industry, and even your wider stance on environmental issues, workplace challenges and more.
In essence, it's the right time to share your thoughts and opinions that others may find interesting and relevant – it might be an anecdote about a recent development from a team meeting, a challenge you've overcome recently or a discussion or poll about how COVID has impacted supply on your business. Whatever it is, LinkedIn offers several ways across posts, articles, polls and more to get your thoughts heard and to have an informed conversation in a professional context.
Boost your Google ranking
Every little bit helps when it comes to where your business appears in Google, so a branded LinkedIn page for your business will assist in more results pointing back to your brand. It's simpler for your LinkedIn page to rank higher and faster than your website or blog page might, so it's a great way to continue to boost your online presence and to align with a well-regarded professional social platform.
Let new and current employees find you
As your business grows, so will your staff needs, and LinkedIn is known for having a high calibre of jobs and talent on offer. By having an up-to-date business LinkedIn page to accompany your own personal page, you give potential recruits a way to check out what your business stands for, who else is employed there and even to reach out to you independently to connect and learn more. In essence, if a business is searchable on LinkedIn, it appears more professional and legitimate.
Expand your network
Don't forget the most important function of LinkedIn, to truly "link in" with other people. Your network as a business owner isn't just about potential clients, it's also about finding a group of people who you see as mentors, inspiring figures, friendly competition and potential collaborators (or even someone who might purchase your business later down the line!). LinkedIn for business owners means making mindful connections and positive outreach that will flex your networking and communication skills, and offer unique opportunities down the line to leverage those connections you've nurtured over your LinkedIn lifespan.
Ready to take the plunge and discover what LinkedIn for business owners can look like? Time to launch your very own LinkedIn as a business owner? Next up in this series, we'll take a look at how to get started publishing to LinkedIn, the types of content you can create, and how to plan your content schedule to make an impression.