Your Business Exit Strategy: Dealings with the Buyer
Your Business Exit Strategy: Dealings with the Buyer
---
The process of selling your business has several stages, and nearing the end of your exit journey is when you'll be getting to know (likely with the support of an experienced business broker) the right purchaser who has come to the table, and then your dealings with the buyer begin.
There's a series of steps you'll now work through before the sale is finalised, and in today's blog, we'll cover some of these key areas of buyer dealings that will underpin this critical stage before you can put up that "sold" sign.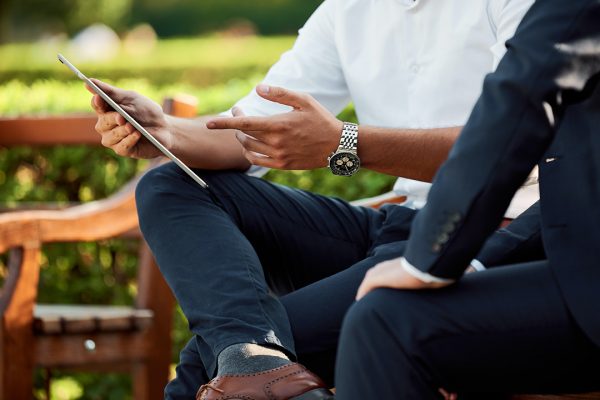 Due Diligence
Once you've accepted an initial offer from a buyer (ideally one that brings the whole package for you in terms of business vision as well as the right price), the buyer's offer will likely be subject to further due diligence and an approved, detailed sale agreement with a series of terms.
At this point, all accurate information about your business should be on the table, and your buyer may sign an additional confidentiality agreement to cover this sale process (especially important if it doesn't end up being a match for you both after due diligence has progressed).
This may be the time when your business broker and lawyers may step in on your behalf to ensure all the relevant information is handed over in a streamlined manner, and in the same way, your buyer may want to take a "hands-off" approach to the due diligence process. 
Tip: Healthy distance during this time is often helpful, especially when it feels like you're so close to finalising, so leaving it to the experts can make it a lot less stressful. Your team can pull you in for key points across the process, and as long as you've kept organised records and documents, they can refer back to you if there are specific queries from the buyer as they work through all the key business details.
Your buyer and their team will require a business description, database details, industry data, a detailed list of business assets and their value, audited financial statements, systems and equipment, trademark information and more – essentially, they will be checking everything is in order for a smooth sale.
Negotiating The Sale
With more information gained by the buyer across the due diligence process, you may find some requests come in from your buyer for tweaks to the sale agreement. All sale agreements will go through some level of negotiation to reach a level of comfort for both parties, covering items like:
Sale price: In an ideal world, you'd always get the full amount you requested for your business. If your buyer is looking to tweak the sale price, be confident to know when you'd like to walk away from the sale, but consider your exit timeline and if it's worth taking a reduced price if the buyer's reasoning is fair. (Of course, everyone wants a great price, but your final number should honour your market value.
Deposit amount: This will usually be 10% of the sale price, but it's important to ensure this is agreed upon.
Settlement period: Some buyers will want to move faster than others, and as the current owner, you may need a specific period of time in order to prepare your staff, premises and more for sale, so you may request an extended settlement period as needed.
The handover and your staff: Your buyer may request a specific handover period and process (including training to introduce them to the operations), and this may also extend to employment contracts and arrangements for your existing staff, so the buyer is ensured that they will have the manpower to keep the business running.
Your final contract of sale will include all of these details, and just as much as this process is about the buyer making requests and adjustments, it's also your chance to specify anything important to you in this sale process. Much of the finalisation of your contract of sale will be between your lawyers and those of your buyer, and these back-and-forth negotiations will continue until an agreement is reached.
There is no specific timeline for this process, but ultimately, it's now down to the details, so you want this to be done right. Your business broker will keep you in the loop across major points in the discussion and dealings with the buyer and flag any concerns with you, and with patience, you'll reach the point of signing those all-important final documents.
Next time, we'll look at the wealth extraction and post-sale obligations involved in your business exit.