Your Social Media Plan Part 4: Create Your Social Media Team
Your Social Media Plan Part 4: Create Your Social Media Team
---
Like so many areas of running the business, the people who are executing your strategy are essential to its success, and this is especially true in a specialised domain like social media. In an industry where social media roles are always adapting, growing and changing according to new platforms, trends and ways of working, your social media team can vary in size and level of responsibility. Let's run through some focus areas in bringing together the right people to deliver your social media vision.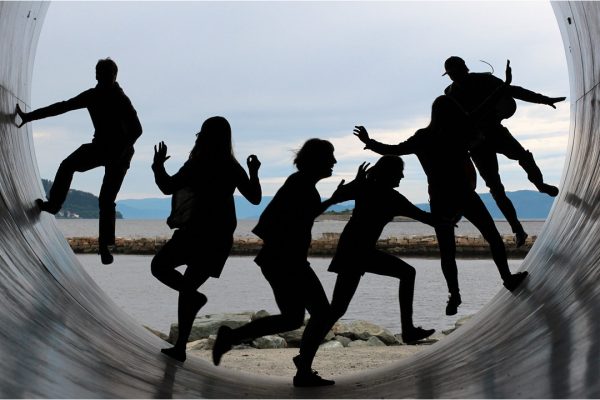 Internal or External Social Media Team
Depending on the size of your business, the first point you want to establish is whether you need an in-house team to manage your socials, or if you're looking to hire a social media management agency, contractor or freelancer to cover it.
There are pros and cons to both positions, with an in-house team being able to action and adjust your social media strategy from end-to-end with a dedicated role and focus, where a freelancer or agency may have a specific amount of hours dedicated to your business – additional planning may be required when going external as you will need to know your posting schedule, themes, copy guide and imagery well in advance. 
On the other hand, external social media management is great for a small business where you can't dedicate a full or even part-time salary to this work, but your presence will still be felt online.
Social Media Manager
For a first hire as a dedicated role, finding a fitting social media manager is essential. This will be the person who knows your brand back to front, and who will work closely with you to formulate a winning social media strategy based on your goals and marketing vision. 
A successful social media manager (especially for a role within a small business) will have a good skill level across copywriting, content creation, an eye for design and a knack for following trends. As your team grows, your social media manager will have the 'blueprint' for how you run your social media, and be able to work somewhat independently while keeping you in the loop of metrics and the overall growth of your social media following based on the data they are collecting.
Content Creator
Content, content, content! Content is king for social media, spanning blogs, tiles for Instagram, Tik Tok videos, Instagram Reels – the list goes on. Having a dedicated content creator for your team is a great way to ensure that the content machine wheels keep spinning – someone who is responsible for creating that content based on your social media plan, and will work closely with the social media manager to actually bring their vision into a post that can be liked, shared and engaged with.
Not every content creator will be a video editor or a copywriting mastermind, but they will be able to work across several different mediums and work quickly to generate content for multiple posts across the days, months and weeks. Know which platforms are important for your business and hire accordingly!
Community Manager
While this role may be covered by a social media manager, a community manager will be the 'voice' who talks back to your followers and customers on social media. Having a quick turnaround for replies online is a great asset for your business, especially if you field many enquiries, comments and questions daily.
Not only a friendly voice to reach out to, your community manager will refine your brand image, encourage a continued dialogue with your followers and keep your business feeling both human and personal. This role will entail being online when most of your followers are, and ready to reply when social media posts go live at peak times. While not delivering specific customer service as such, they can connect your social followers to the right person at your business to get the assistance they need (e.g. assistance with shipping times or a product request).
Now that your team is assembled and ready, next time we'll look at getting started and how to best monitor and measure your social media output.