Mastering Your Business Website Part 2: The Right Design
Mastering Your Business Website Part 2: The Right Design
---
Website design is a crucial aspect of any business in today's digital age – while you might not be an eCommerce business, your online presence should be polished, aligned with your brand image and, importantly, easy for your customers to find out essential information.
When done right, a well-designed website can support your strategies to attract and retain customers, improve brand awareness, and increase sales. For many owners who aren't familiar with web design, the process can be overwhelming, and you can fall prey to website design costs and timelines that aren't a good fit for your business or budget. In the second instalment of this blog series on your business website, we'll share three key tips for business owners looking to design or redesign their website and the aesthetic considerations to keep in mind.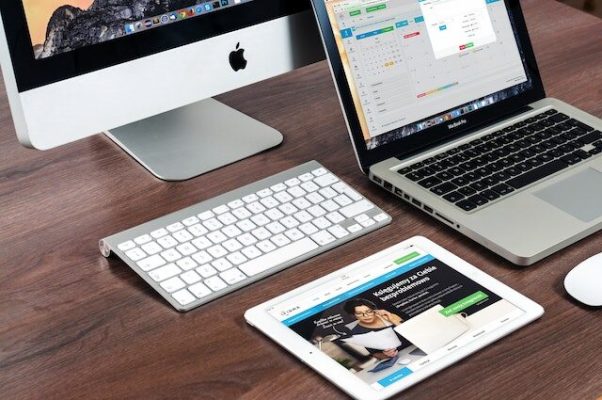 Tailor your website visuals for your target audience
While you'll have brand palettes and preferences, you should always view your website design through the lens of the customer and what images they can relate to. For example, if you're targeting a younger demographic, you want to use language and imagery that speaks to that generation – contemporary fonts, colours and features all come into play here. 
For many new business owners, stock images play a crucial role in sharing your brand message, but opt for websites that create "non-stock" stock images – paying a little more for a library of useful images that represent your brand, product or service will save you time and money later, and as you shoot your own content, you can splice these in to build authenticity and connection.
Make your layout smart
The website design and layout should be visually appealing and easy to navigate – you want to capture visitors on your landing page and keep them engaged to explore more and order or purchase directly. A clear and consistent navigation menu is key to ensuring that your customers, old and new, can easily find the pages they need. It's also important to have a well-organised website structure, as this will help improve the user experience and search engine optimisation which will assist in getting more eyes on your website.
Avoid extensive copy and lengthy menus with too many options – good website design considers the user experience (UX), and you can do your own beta testing of your site build by inviting friends and family to view and navigate the domain. Use their feedback to refine further how users interact with your site.
Mobile-optimisation
It's no surprise that today more than ever, consumers are checking out your business site on their phones. Mobile optimisation includes ensuring that the text is easily readable on smaller screens, that images and videos are properly resized and that the overall layout is responsive to different screen sizes (for instance, iPads or larger second-screen projections). 
Thankfully, many website building platforms like Wix offer a quick view of your layout on mobile to switch between (especially handy if you're taking the design in-house to save on costs). Website design for mobile is no longer just a nice to have but an essential function that could be the difference between a successful customer conversion and a user clicking out of their browser because they can't see what they are looking for.
Considering these three outlined tips, you can create a website that accurately represents your business and works as a 24-hour team member flying the flag for your business even when you're technically offline. Remember, website design done well is an investment in your business for the long and short term, so take the time to review and update your website as your business grows regularly.