Change Management Part 1: The Purpose
Change Management Part 1: The Purpose
---
A successful business is often in a constant state of growth and evolution – whether it's reviewing your business plan, marketing strategy or staffing goals. On other occasions, you may find that your business requires a more structured approach to transformation, and this is where you'll want to implement the process of change management.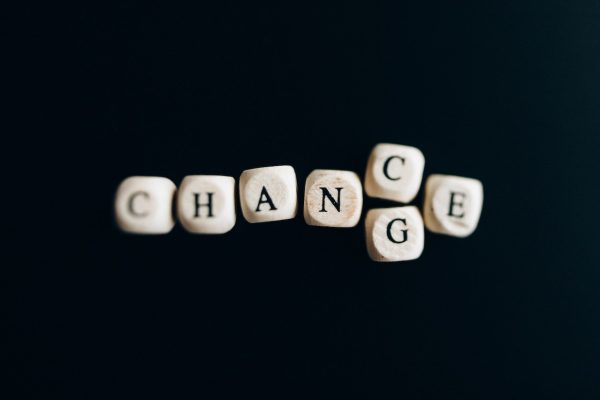 Change management is the process of not only implementing your intended business changes but planning and monitoring these also, ensuring you get the return and results you're seeking.
While they say "a change is as good as a rest", it's no secret that making meaningful change can be a challenge, with far-reaching results that can extend to your business culture, employee productivity and even your all-important bottom line.
So, before you make any big decisions, take stock of your change management vision, the first step in successful change management. You'll want to clearly articulate how your intended changes will benefit the business, any stakeholders, employees or partners, and it's ideal to get their buy-in to your vision before you get going.
So, what are some common reasons you might decide to implement change management as a business owner? Let's take a look at some common examples.
Changing market forces
If there's one thing we know for sure since COVID, it's that you can't always predict what's around the corner that will impact how your business runs. With so many factors constantly evolving, a savvy business owner will feel comfortable adapting to change as needed. Whether there's more competition in your industry, a new standard of operating procedures or customer sentiments and spending habits, change management can be a helpful way to implement shifts in working behaviours.
Productivity & efficiency 
It's always helpful to assess if you're working as efficiently as possible – just because things have been done a certain way for some time doesn't mean they are the smart way to move forward. Particularly helpful if you've recently purchased a business with operating procedures and protocols in place, a change management assessment of your efficiencies is always worth the time. You never know; you may find a small tweak that could save your business thousands or more per year!
Taking on feedback
Your employees offer you a window into your business that you may not always have access to – as such, it's always worthwhile taking employee feedback or concerns into consideration, which may offer an opportunity for a change management process. Here at the Finn blog, we often post about leadership upskilling and employee management, and by implementing change based on employee feedback, you're likely to see more engagement and retention in your team.
Going large
It's common for businesses to require change management as they scale – in many ways, it's a great challenge to have! With expansion comes the opportunity to review the support your business needs – perhaps it's more new hires, new technologies or more physical locations interstate or overseas. Setting yourself up for success before you complete your growth phase will always work better than trying to reverse-engineer the changes once you've already expanded.
By better understanding your reason for considering change management, you can easily track your progress and prepare the experts, resources and planning you'll need to execute. Next time in this series, we'll explore how to best involve your stakeholders and team in the early days of your change management process.