Business Owner Upskilling Part 2: Your Team Member Engagement
Business Owner Upskilling Part 2: Your Team Member Engagement
---
Post-Covid, we've seen the phrases "war on talent" and "the great resignation" consistently splashed across mainstream media, but what does it mean for you as a business owner regarding team member engagement?
We know that in today's world, especially as younger generations enter the workforce, their employer and the overall organisation ethos matter – employees want to be part of something bigger and have a say in how the business takes shape. Importantly, they want to do meaningful work, which can often have a far more significant impact on how long your employees stay with you than a higher salary or other perks.
Let's look at some factors you can consider in measuring your team member engagement and where you can add even more value to get the best out of your team.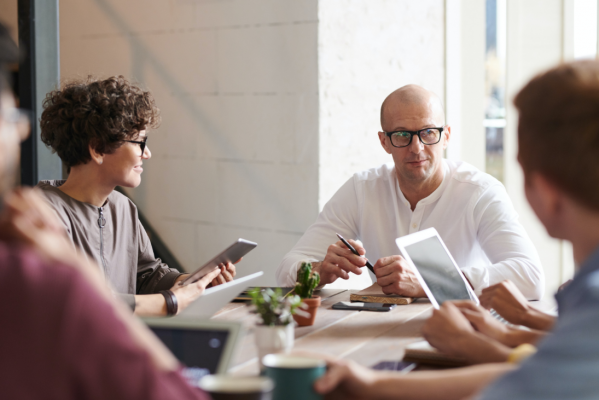 Flexible Work (or Hybrid Working)
While this may not apply to retail or in-person service teams, most employees are now looking for a level of flexibility surrounding where they work and how they assign their working hours and look for some autonomy over their work schedule. In other words, you'll find few employees seeking a micro-management environment. 
So what is the secret to striking the right balance? It comes down to understanding how your teams function best and valuing their time working from home in a focused setting VS coming in together for collaborative sessions, brainstorming, networking or training and developing together.
The best way to get started is to ask your employees for feedback on their ideal balance and find a middle ground that allows business operations to continue smoothly but for their lifestyle balance to be enhanced. For many, a 3-days in the office and 2-days working from home is a great way to ensure that face-to-face meetings can be achieved at the start of the week, setting the tone while allowing for detailed execution towards the end of the week.
For many employees, losing a long commute, being able to drop kids at school or walk their dog, or even getting a little more sleep will allow them to be more productive and feel more valued by you as their leader – small changes can have a significant impact.
Communication Styles to improve Team Member Engagement
There are all sorts of ways, whether it's the Myers-Briggs test or the Clifton Strengths Assessment, to understand what makes your employees tick. Everyone will have different strengths and ways of working, and as a leader, it's your job to find those unique qualities and utilise them to get the best out of your staff.
Some employees will naturally be more outgoing, preferring lengthy meetings and always jumping in first with ideas. In contrast, others may need to sit back and consider their thoughts more analytically before contributing. 
Make space for all sorts of communication styles in your team, and boost your team member engagement by not only making your team members aware of their communication style but those of their colleagues – for example, knowing if a team member prefers quick, to-the-point meetings will get a better result than asking them to sit on a 50-minute Zoom with a Powerpoint. It also enhances your ability to empathise and connect with your team.
Your Perception as a Leader
Employees thrive under outstanding leadership; leadership can develop like any other skill. First, assess how your employees relate to you currently – do they feel submissive to you, afraid to speak up or perhaps find it challenging to get a slot in your busy calendar? Online and offline presence is essential as a leader. Make yourself available and accessible at specific times across the week or month to check in and increase your team member engagement.
Naturally, as a business owner and leader, you'll have many demands on your time, but creating the opportunity to connect, share ideas, and learn about the goals and skills of your employees and them as a whole person (not just a staff member) will enable you to manage their energy and retain great talent long term.
Next in this series, we'll look at some essential presentation skills tips for rallying the troops and re-energise your team.