In the beginning we didn't have any grand plans. Just to sell a few businesses and make a good living. Then we realised the huge gap in the market to actually do this job well. So we set-up what we think is the best business sales training, tools, and systems in the world. Since then, we've helped more than 100,000 buyers in their search for a business, and we love what we do."
Steve Finn Co-Founder
Welcome
We give you a warm welcome to learning more about joining with us as a business sales agent. Our modern business model allows you to run your business on your own terms, and benefit from the credibility of a national brand name.
All the hard work has been done. Getting listings. Finding buyers. Preventing many deals from falling over. We pass these lessons onto you, so you don't have to make mistakes and re-invent the wheel.
With almost unlimited earning potential, and a marketplace that's positively vibrant, now is the time to be selling businesses!
What is a Business Broker?
Well for starters, you'll quite likely get to the stage where you are holding millions of dollars in stock – and you didn't have to pay a cent for that stock! That's the beauty of brokering transactions for high-ticket items. You really are just the "middle-man" as they say.
You'll serve two masters. The owner of the business that you are selling. The have put their faith in you and they are expecting you to find them a buyer, get a deal done, and then see it through until everyone's been paid. The buyer looks to you as their conduit of information. Providing them with everything they need make a decision, have their accountant support them, and often have a bank or alike lend them the money for the purchase.
Your role is really to be a project manager. You can't force anyone to buy anything (and you wouldn't want to). So you keep everyone organised, and you keep the deal moving forward.
In the end, if a transaction gets finalised, you are paid a commission. Usually anywhere between 5%-10% of the sale price. You negotiate your own fees upfront with the business owner that's selling, and you'll base your fee on the work load that you anticipate to get the job done.
How Big is the Market?
40,000 business owners per year looking to sell to a non-family member
43,000 more that also want to exit, but their first preference is to a family member
All this from a total market of 831,000 businesses in Australia
These 831,000 each employ between 1 and 200 staff
831,000 businesses in Australia
780,000 of them employ between 1 and 19 staff
51,000 businesses employ between 20 and 200 staff
10 years is about the average time that a business will stay under the same ownership
This means about 10% of business owners look to move-on every year
48% of business owners indicate they want to sell to a non-family member
Survey of businesses conducted in conjunction with RMIT in 2013
40,000 business owners per year looking to sell to a non-family member
43,000 more that also want to exit, but their first preference is to a family member
4 million 'baby boomers' in Australia, aged between 55yo and 70yo
They own about 420,000 small-medium businesses
Most will retire between 2020 and 2030
What about the Competitors?
In the capital cities there are a lot of business brokers operating
In regional areas, not as many
As there is no real professional business broker training course that focusses on sales skills in particular, and no national mentoring services (like in the finance industry) the business sales industry has quite a lot of people that haven't been trained properly
Finn has a world-class training platform with more than 100 short courses on how to get results for your clients, and maximise your earning capacity
While the internal statistics of each competitor is a closely guarded secret, Finn has most likely sold more businesses than anyone else over the past 10 years
When a Finn representative meets with a client, it is very rare that the client will then choose to go with a competitor broker
Our fees are on par, our presentation is normally superior, and most clients are comfortable to give us the go-ahead
How do you make Money?
The stand-out feature at Finn is that you make money from selling businesses, and also from various advisory services that you can undertake. You've got two businesses in one. Business Sales, and Advisory services.
This means you can have regular income from your various advisory services, and then when the big chunks of commission drop into your bank account when a business is sold – that's a bonus!
Selling Businesses
Commissions are generally 5% – 10% of the sale price
Sometimes a flat-fee is more appropriate. i.e. $10,000 or $20,000
Businesses priced under $100k, you might charge $10,000 as a guide
A business priced at $1m, you might charge 6%
Businesses Valuations
We provide you with a spreadsheet to conduct the market valuation appraisal
You'll have access to historical market knowledge
We provide you with a report template to present to the client
Clients normally pay you between $750 and $5,000 depending on the
work involved
Information MEMORANDUMS
We provide you with world-class templates
Clients normally pay you between $1,000 – $3,000 for a complete Information Memorandum document, and accompanying Due Diligence Package
Some clients have paid up to $20,000 for more in-depth documents
Most clients that are selling their business need an Information Memorandum
We refer to these also as a "Business Profile Document". It's the same thing.
Exit Planning
Clients will sometimes pay you a flat fee between $1,000 and $10,000
Sometimes a monthly retainer is more suitable, between $1,000 and $3,000 per month
You might then provide a part or full credit back if you go on to successfully sell their business and earn a commission
Buyers Agent
Clients usually prefer to pay you a flat fee of $15,000 – $25,000 as a guide
They will often provide a retainer in advance of around $5,000
You then receive the balance of your fee when they buy a business you assisted with
You can only earn a fee from either the buyer or the seller, not both
Recent Transactions
You'll be amazed at the variety of businesses we sell. The good news is you don't need to be an expert! The reality is there are so many types of businesses and industries that none of us can know everything about all of them.
So you really just need to know two things:
First you need to know about business and have a passion for business. Second you need to know about people and how to help them achieve their goals.
There's very good money to be made and when you get on a roll and have two or three deals go through in the same month it can be very lucrative.
Credit Control Business
Credit Control Business
Specialising in B2B marketplace managing debtors on behalf of various clients
Sold for $1,995,000
Profit around $600,000
Success Fee 6%
247 Days from first listed to settlement day
24hr Fitness Centre
24hr Fitness Centre
Fully automated gym, low staff numbers
Sold for $250,000
Profit around $130,000
Success Fee $20,000
115 Days from first listed to settlement day
Café
Café
Sold for $300,000
Profit around $170,000
Success Fee $17,500
224 Days from first listed to settlement day
Wholesale Distributor
Wholesale Distributor
Packaging, Chemicals, & Hospitality Supplies
Sold for $510,000 inc stock
Profit around $260,00
Success Fee 4.5%
179 Days from first listed to settlement day
Manufacturer
Manufacturer – Plastic PVC Pipes
Profit $230,000
Success Fee 7%
125 Days from first listed to settlement day
Take-Away Food
Take-Away Food business
Gourmet burger specialists
Sold for $17,000
Profit around $60,000
Success Fee $5,000
76 Days from first listed to settlement day
Retailer
Retail business
Carpet, Tiles, Floorboards
Sold for $300,000
Profit around $268,000
Success Fee 7%
329 Days 179 Days from first listed to settlement day
Logistics
Logistics business
Freight-forwarding specialists
Sold for $660,000
Profit around $300,000
Success Fee 5.5%
294 Days from first listed to settlement day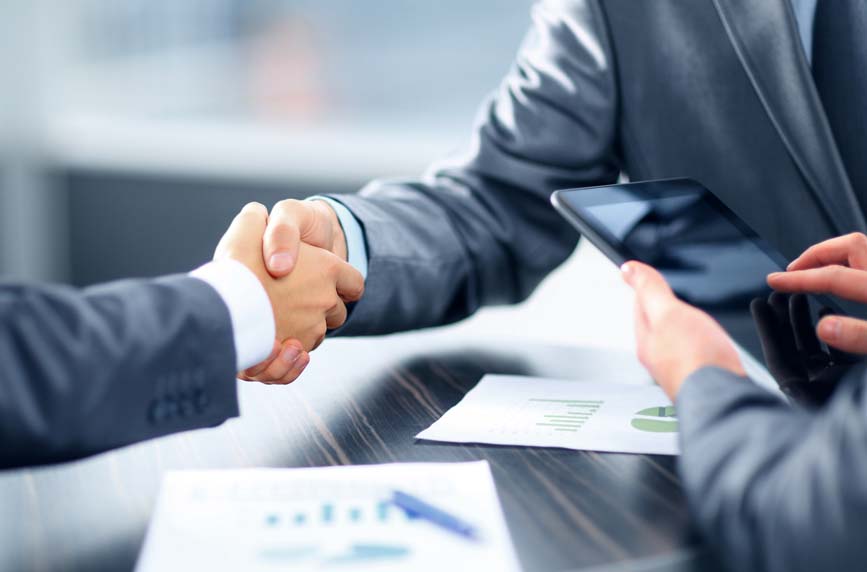 Membership Plans
Our modern business model gives you the choice to keep 100% of all your commissions, and also make money from many other revenue streams within your business.
This is vastly different to the older model in our industry where it's hard to get a role in the first place, and then the business brokers only get 50%-60% from only one revenue source – commissions when they sell a business.
100% Plan
100% of all commissions and fees you earn stays with you
$1,500 Finn membership per month
80% Plan
80% of all commissions and fees you earn stays with you
$1,000 Finn membership per month
You can choose which membership plan suits you best. The flexibility offered allows you to change plans at any time with 6 months notice. Note, the fees above exclude GST.
What do others think of the training?
"I feel better equipped to deal with sellers and help them make a decision to list their business with me above my competitors"
"I believe I can better negotiate the selling price and terms using the desired techniques and framing the buyer"
"I feel better equipped to pre-frame price expectations with buyers and sellers"
"Enjoyed it all – it was lovely to hear about the whole process from start to finish. I now have a better understanding of this and a newfound admiration for what brokers actually do!"
"I found everything useful – all course content was relevant and it was engaging, relevant, practical and I can apply everything in my role"
"My favourite part was preparing appraisals and presenting them, because I need to use these on an ongoing basis. The course helped me not only to prepare and present the appraisals, but also to handle the possible objections."
"This gives me more confidence to do the job, handling objections, presenting to clients with more confidence"
"I will be able to use what I've learnt in everyday life as well as in my role to identify the problem with a client and help them solve it. I feel more confident to talk on the phone to clients now as I know the answers to questions they may have."
"Handling all those real occasions of objections has given me confidence. I have been selling for a few years but with no real structured system like this."
"I feel more confident in my dealings. Terrific course!"
"Great content, relevant, well delivered."
Your next steps to Joining Finn
The first thing is to complete your Discovery Tour. We need to know that you have seen all the behind the scenes tools and systems that are in place before we meet up face-to-face.
Everything then leads to your chosen commencement date. That's always the first day of the month, so start thinking about when you would like to start.
Discovery Tour – Online
This is where you see behind the scenes. We'll share with you the in-depth interactive demonstration of our training program, valuation tools, legal client agreements, operations tools, marketing secrets, mentoring program, presentation documents, email templates, sales pipeline management, and everything we have in place that makes Finn number 1.
YES SEND ME DISCOVERY TOUR DETAILS
Meet Up with Len or Steve
We look forward to meeting up with you face to face. Len and Steve are our co-founders so depending on which state or territory you're based in you'll be meeting up with one of them shortly.
Training
We help you complete your training to obtain your agents licence (if you don't already have this) and also your Finn training on how to be a successful business broker. All the training modules are online and you can complete them at your own pace. Some parts are available to attend in person in Brisbane and Geelong.
How long does the training take to complete?
Finn Induction Training is completed in one day
Finn Business Broker training takes around 5 to 10 hours a week over a couple of months
Licence training takes around 20 to 30 hours to complete
First Clients
As a new member you will officially commence with us on the first day of your chosen month. Straight away we start on the activities that will land your first clients. This happens at the same time you are completing your training, so you will be talking to real potential clients while you are finishing your training. We will guide you along and help you bring on your first client so you can sell their business and start earning money.
If you are juggling other commitments such as your job or alike, that's fine. You can ease into it and have any client meetings etc at a time that suits you. Most of the contact is over phone and email so it's quite flexible.
YES SEND ME DISCOVERY TOUR DETAILS