Thomas Reeh
ABOUT Thomas Reeh
Thomas is the Co-Founder of Finn Lending Solutions and has over 20 years experience in the Australian Banking and Financial Services sectors. For many years, he was the Head of Financial Planning Victoria and Tasmania for AMP, with franchise oversight of more than 500 AMP Financial Planners and Mortgage Brokers. He led the regions through extensive FOFA reform changes. Over his career, Thomas has held senior roles with AMP Bank, as well as Westpac Bank and has a significant understanding of the Australian lending marketplace. Thomas holds a BA (Hons) degree from the University of Adelaide and a Graduate Diploma in Investment and Finance from the Securities Institute of Australia. He is married with three young children. In his spare time, when he is not tied down being 'Dad's Taxi Service', Thomas enjoys Clay Pigeon Shooting and coaches the Melbourne Collegians Junior Water Polo Squad.
Selling your business fast It's the best scenario for most business owners when they decide that they want to get..
READ MORE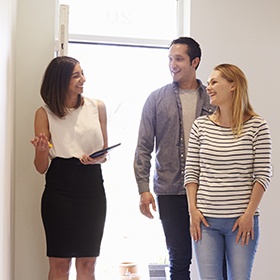 Accommodation properties such as hotels, backpackers, motels, resorts, cabin and caravan parks, serviced apartments, management rights, etc. require an expert..
READ MORE
CLIENT FEEDBACK
From the first meeting with Ian, I was confident he would be the right person to find the right buyer for our family business. Clear and concise in his assessment of our business, realistic on timelines and didn't inflate the expected sale price to hook us in. Any info we needed to know we had instant access to, interested buyers details were efficiently communicated to us and negotiation stage very smooth. Would highly recommend Ian and his team to anyone looking to sell their business. "
I am really pleased to write about the outstanding customer service Amy and her team have so far provided in our journey to market our business for sale. From day one, when I met Amy in her office , she brought that positive vibe and assurance, and a belief that we are in safe hands. Thanks for assisting to bring our business to market it has been much appreciated. We look forward to a successful business sale under FINN Brokers."