This Iconic Pub and Bistro Location Could Be Yours
This Iconic Pub and Bistro Location Could Be Yours
---
Established in 1885, this pub and bistro 'hotel' location has been a staple in the local community for over a century. The current owner-operator has been running the business since 2008 and has not only maintained its status as the go-to food and drinking hub for locals but also actively gives back to the community through sponsorships of local organisations.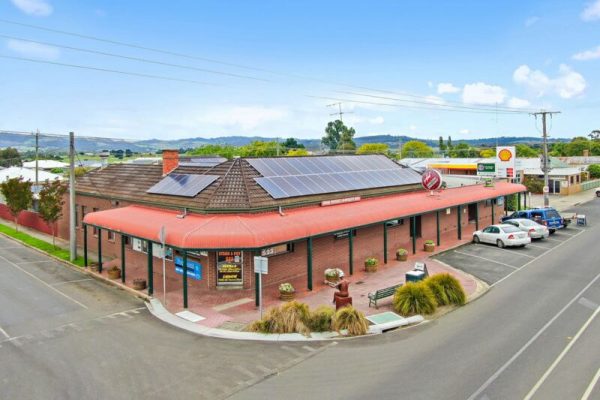 Located in a prime spot on the main street of Yinnar, the hotel offers various services to its patrons, including a bar and beer garden, a restaurant-style bistro, a function room for private events, and a bottle shop with 7-day a week availability and takeaway options. Unlike many 'hotels' which don't have an accommodation option, this business also boasts a 2-bed apartment attached to the building, which could be used for personal use or as an additional income stream.
The pub and bistro are known for their great value food and drinks, fast service, and friendly staff. Special offers such as parma or steak nights are advertised through the hotel's website, and Facebook page, and peak business occurs throughout the week. The hotel bar and bottle shop are open 7 days a week while the restaurant is closed on Sunday and Monday, and this location currently runs smoothly with two full-time kitchen staff and casual staff to support the restaurant and bar operation.
Gary Watson brokers the sale for Fin Group, stating, "This truly is a great and timely investment opportunity for anyone looking to invest in a local community pub, priced at $250k+ SAV. The hotel's reputation, prime location, and multiple revenue streams make it the perfect balance of profit and potential with plenty of untapped capacity to expand."

If you're interested in where this business purchase could take you, get in touch with Mark Hall today and receive a comprehensive business summary available.
To explore more options of Business for Sale across Australia, click here.