Starting Your Business Checklist Part 3: Buying a Business
Starting Your Business Checklist Part 3: Buying a Business
---
Starting a new business will present its own unique set of challenges and opportunities, and the process of buying a business is no different. There are many reasons why you might decide to purchase a business rather than launch your own from scratch – you might be drawn to the lower risk, existing client base and systems already in place.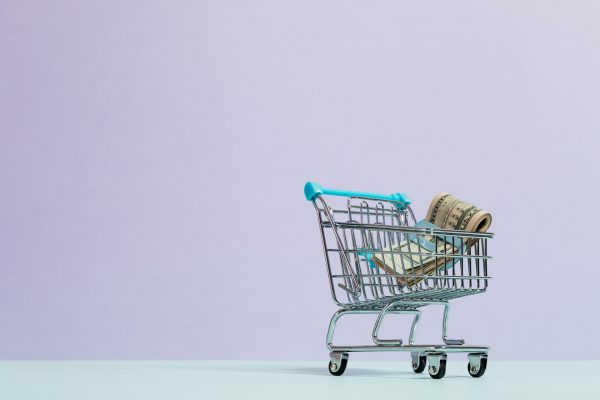 There are several considerations you'll want to keep in mind while you're buying a business, and we've shared three key tips below.
Is It Right The Business to Purchase?
Like every business decision you'll make, it's essential to do your research to confirm that the business you have your eye on is right for you, and to manage your expectations accordingly. An existing, successful business on the market will have documents available for your viewing like financials and a business plan for serious buyers, but your own separate background research should always be conducted.
Look into the market, competitors and customer base, and get a detailed picture of how the business is performing within its industry – take a look at our post on market analysis for guidance on where to start this process.
Alongside this, you'll want to be identifying any red flags within the business that's for sale.
Has the business brand recently experienced some bad press, and is this reputation likely to follow the business once you've purchased it? Does it require a serious injection of cash to grow (which might be your cup of tea, but it's important to know this right away, rather than later down the line in the negotiation process), or are there issues surrounding the business real estate lease that would require relocation in the near future?
Cast a critical but realistic eye and you'll be better informed to make the right decision when it comes to the figures. Importantly, as a future business owner, this is your time to make sure you're putting your money into the right industry – could you see yourself working in this space? Is it an industry and market you feel excited about and can see growth and expansion?
Do The Numbers Stack Up?
Numbers will make or break it for you when buying a business, and as a prospective owner, it's your job to figure out whether the financials make sense.
Across all the documentation that will be shared with you as a buyer, take the time to look at the business assets, intellectual property, and importantly, the finances, aiming to look over at least the last 3 years of business. This is when you'll find external help especially important, and having an expert to look over the numbers will always pay later on.
An independent valuation from an accountant will verify the current and potential value of the business, taking a look at everything from assets to profits, and is part of your due diligence process as a buyer. You may find that the seller hasn't accurately calculated the value of their business in its current state, and this way you will avoid overpaying when it comes time to make an offer.
With such a significant purchase and undertaking, leave no stone unturned! From licenses, premises, stock levels and insurance, you should feel confident that the business you're looking to buy has done everything by the book and won't be lumbering you with any surprise fees or liabilities. Of course, a qualified business broker will assist you with all of the above and more in the process of purchasing a business, from start to finish, and there are many checklists available online to refer to. 
Ready to Buy? Make It Official
Once you've done your research and crunched the numbers and you're ready to make and offer and buy a business, it's time to get your own house in order. Are your finances ready, or do you need to be mindful of timing if they are subject to approval from your own lenders? You may have the potential to negotiate price with the business seller, so have a clear upper limit in mind for what you'll offer, and when you would walk away.
Once a figure has been agreed on by both parties it's important to seek your own legal advice across the Contract of Sale, existing and future leases, and employee documentation. You should also confirm your payment structure (which is often laid out in stages), and transfer the business premises, title and other important documentation into your name.
Even throughout these final steps, keep an eye out for red flags from the existing owner – are they look to sign off hastily? Does something seem to good to be true? Are they cagey about introducing you to their existing suppliers or landlord?
Take your time, and always consult the experts before you sign that final dotted line and buy a business.