Green Acre Pizza Bar Makes Sustainability Delicious
Green Acre Pizza Bar Makes Sustainability Delicious
---
Pizza – the cuisine that can unite fussy eaters and foodies alike, and Green Acre Pizza Bar knows the perfect recipe for a profitable, popular business. Located handily right near Brunswick Train Station, this thriving eatery has created its niche by balancing its strong commitment to ethical practices and sustainability. If you're on the hunt for a hospitality business that's primed for success, then you're in for a treat.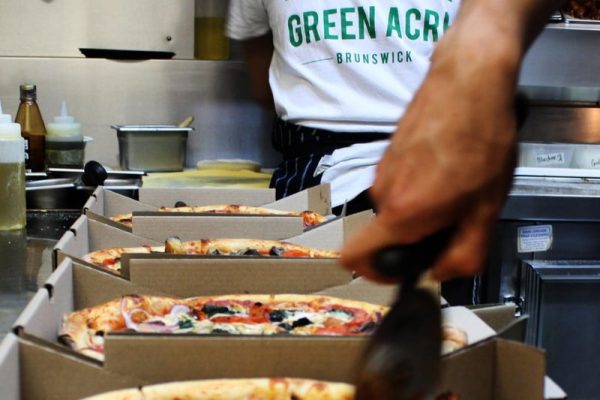 The Green Acre Pizza Bar team are known for their mouthwatering thin-crust pizzas, created using only locally sourced and high-quality ingredients. Of course, the pizzas are just the beginning – a menu of healthy and vibrant starters, craft beers and a curated range of local wines all come together for a dining experience that's perfect for a special occasion or casual meal where everyone can order what they like. 
As with many of Melbourne's sought-after restaurants, Green Acre Pizza Bar is committed to inclusivity, with vegan and gluten-free options that don't compromise on flavour or quality. For many patrons here, the Green Acre edge sits firmly in its eco-conscious and environmentally friendly approach, which leaves guests feeling good about their experience. 
Behind every successful restaurant is a team that makes the magic happen, with Green Acres staff of chefs, servers, bartenders and front-of-house staff all working together seamlessly. The current owner-manager oversees daily operations to ensure the smooth flow of service – an ideal business opportunity for a buyer looking for a lifestyle business purchase that gives them the chance to get amongst it all. 
Brokering the sale from Finn Business Group is Chris Capponi, who outlines just a few of the winning features of Green Acre that give it a competitive edge.

"Numbers aren't everything, but when it comes to buying a business, they are important. Green Acre Pizza Bar consistently generates substantial profits while never straying from their ethos of sustainability," Chris explains, "It's not common to find businesses that truly walk the talk of sustainability, and they've made their name with their approach. Of course, it doesn't hurt that they are primely positioned in such a high-traffic area – this kind of pizza bar quickly becomes the 'local' for many diners."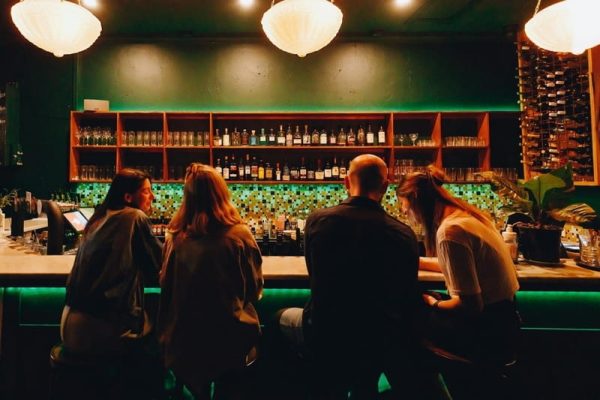 For Melbourne restaurants, an online presence can be important to tempt patrons with so many options within the trendy Brunswick suburb, and Green Acre Pizza Bar has an impressive social media presence and engagement, which attracts consistent crowds to their restaurant. 
This online engagement is also a testament to the targeted way that Green Acre Pizza Bar has defined their customer base (aged 25 – 40 who value ethical dining choices and eating local). Solid, steady and consistent customers walk through their doors knowing they'll always leave satisfied and with a full stomach. 
We encourage you to get in touch with Chris Capponi today to discover if this business opportunity could be the right fit for you. If you're interested in learning more about businesses available for purchase from The Finn Group, visit our current Businesses for Sale page.