Discover The Fencing Manufacturer Turning Over More Than $2.5 Million
Discover The Fencing Manufacturer Turning Over More Than $2.5 Million
---
Operating from its Breakwater, Geelong premises, this well-established fencing manufacturer has found its market edge by producing aluminium, powder-coated fencing products with a B2B model. Comfortably returning more than six figures annually, this business has dedicated itself to becoming a renowned market leader with a brand name that is synonymous with quality and value – a blend that is clearly a winning and compelling formula for its customers.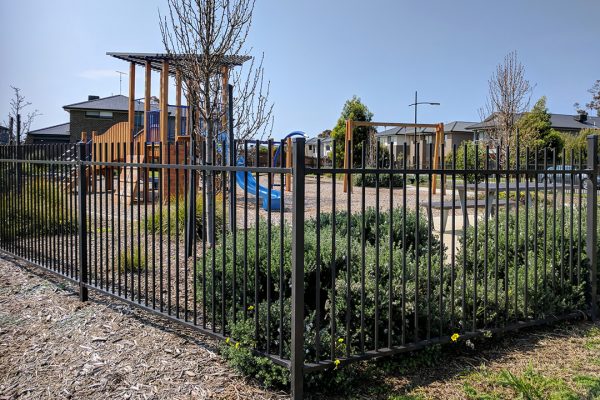 Unlike other fencing manufacturers, this business has found its stride by working in the B2B space, supplying both products and services. Their long-term relationships with industry suppliers and installers have facilitated several key client markets within the retail space, including fencing trades, commercial builders, architectural firms and a smaller percentage of homeowners who are looking for a one-stop-shop for fencing and balustrading.
Their client base has a high level of quality assurance, offering a 10-year warranty guarantee across their product range, but beyond the product itself, it's clear that this fencing manufacturer has maintained its strong brand identity, relevance and good standing in the market through the dedication and talent of the team behind the business.

Brokering the sale from Finn Business Group is Alan Wood, who shares, "The current business structure has a single owner-operator who has been responsible for the hiring of the vital team members – it's absolutely a winning formula of skill sets and a great working relationship that keeps everything running smoothly day-to-day."
Alan adds, "It's always evident when a business owner has a strategic vision and objectives for where they want to be and how to get there – everything from managing agendas to driving profitability, it's all humming along and these smooth processes and procedures drive the service and have established this business as an industry leader and name to know."
With such a compelling package, priced at $1,350,000 + SAV, there's a lot to like if you're looking to invest in a business with the capacity for significant growth from an already thriving base. Future owners could look to expand the fencing range (both products and services) beyond Victoria to interstate and even New Zealand – the sky's truly the limit for a product that is required in several different industries and areas. 
A reflection of a strong culture and passion for the products and services they offer, this fencing manufacturer's loyal employees all play a critical role in the ongoing success and reputation of the brand, with in-depth knowledge and an attitude of solid teamwork and communication, both externally and internally.
For a buyer considering this business, you'll be stepping into a brand with an established client network, a solid trading history, and a high-quality and warranty-backed solution design. With a series of product design patents that are difficult to imitate and the ability to adapt the business offering to market forces and demand, don't look past your chance to make your mark on this long-term fencing industry player.
Get in touch with Alan Wood today to learn more and receive a comprehensive Business Profile and Market Review, or visit our Businesses for Sale page to discover more opportunities on the market now.