A 24 Carat Opportunity to Buy Into A National Jewellery Retailer
A 24 Carat Opportunity to Buy Into A National Jewellery Retailer
---
This highly successful national jewellery retailer offers a sparkling opportunity for a new owner to buy into the business, located in the prestigious Royal Arcade in Melbourne CBD. With a passion for designs and on-trend high-end looks, this retailer is a much-loved quality fine jewellery brand that has capitalised on the increasing demands for lab-grown diamonds and premium quality with a more realistic price tag.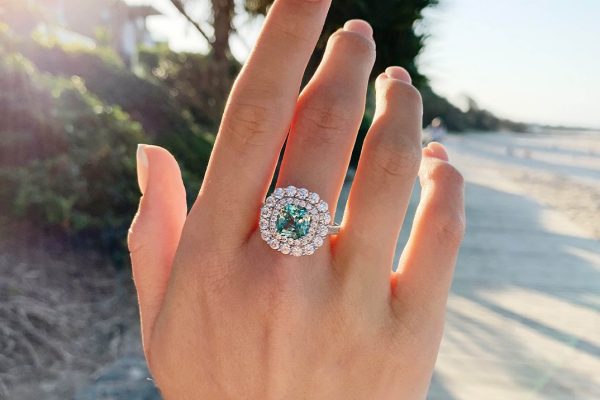 Under management, this jewellery retailer franchise business is perfect for someone who wants to invest in a semi-passive business that generates more than $120,000 in earnings, priced at $125k+ S.A.V.
A national chain that owns a prime location in Melbourne CBD, the brand is synonymous with excellence and personalised service. The franchise model operates smoothly with head office support and training provided, an absolute state-of-the-art website, strong and consistent sales revenue month on month, a long-term manager in place, and a longstanding team of staff who are excellent at their jobs and are passionate about what they bring to the business.
Additionally, the business has a large database of repeat clients, favourable lease terms in place for such a prime location, an 8-year franchise agreement in place that matches the lease, and the option to keep it under management or look to be an owner-operator in future.
Gary Watson brokers this sale for Finn Business group and explains, "This jewellery retailer was co-founded in 2000 by award-winning jewellery designers Dietmar and Jane. Together, their combined 30 years of jewellery experience led them to the realization that not all women could afford the diamond of their dreams," Gary tells, "To address this issue, they introduced the revolutionary diamond simulant into beautiful 10 and 14-carat gold jewellery designs, which stylishly showcase the intrinsic beauty of fine-quality stones. Their diamond simulants are virtually indistinguishable from the naked eye to a mined diamond, and signature stones are cut to the standards demanded of the diamond industry for maximum fire, brilliance, and clarity."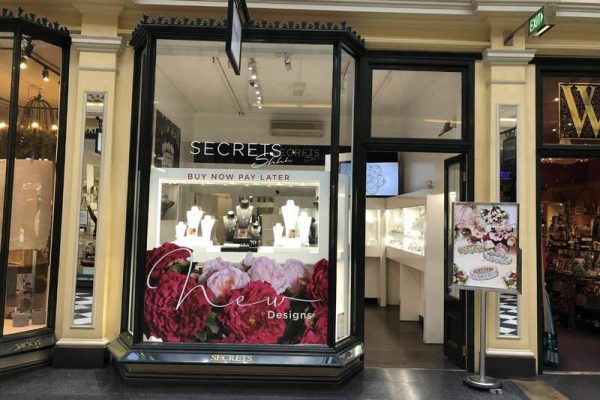 Beyond the issue of price, lab-grown diamonds or diamond simulants are becoming an increasingly sought-after product, with consumers tapping into the questionable ethics of natural diamond mining, so this brand offers a solution that doesn't compromise on the look, feel and quality while maintaining an ethically-minded approach to the future of diamonds.
In 2017, Ex-Michael Hill C.E.O. joined the jewellery retailer as a shareholder and co-Managing Director, and this partnership has grown into a team of dedicated designers, sales professionals, and more, constantly working to give every customer around the globe the opportunity to feel good about what they are wearing.
According to IBISWorld data, industry revenue in the fine jewellery sector is expected to grow at an annualised 3.1% over the next 5 years, so there is no better time to carve your own path in this industry as a business owner.
If you're interested in buying this business, please complete your online enquiry for a confidential discussion with Gary Watson and receive a comprehensive Business Profile and Market Review.

To explore more options of Business for Sale across Australia, click here.