What Does a Business Broker Actually Do?
What Does a Business Broker Actually Do?
---
If you're a business owner who started your business from scratch, you may not have engaged with a business broker over the sale or purchase process, but they play a critical role in supporting you to navigate the buying or exiting of a business, with a specific skill set and expertise that speaks to both parties. 
Engaging a skilled business broker can be the difference between getting the price you want and coming away from a business sale disappointed. Equally, they can be the connector that gives you access to desirable businesses up for sale, affording you access to businesses that might have just hit the market and are not "public" yet and being your go-to for advice and insights.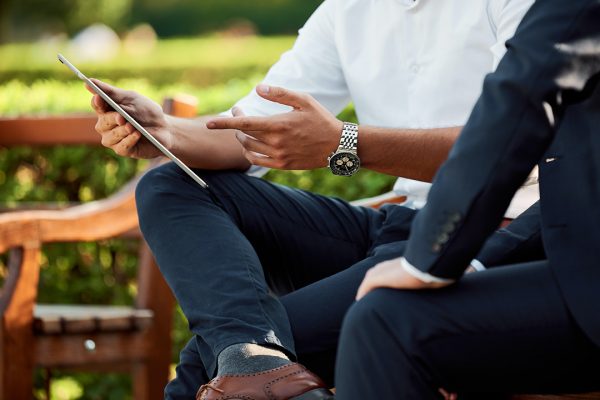 Let's take a look at the 4 key functions of a business broker and how they can assist you in negotiating, buying or selling your business smoothly:
Legal & financial expertise
A qualified business broker will support you in navigating all of the financial and legal aspects of selling or buying a business – this is the knowledge that not every business owner will have at their disposal. Several complex processes are involved in the sale of a business, important documentation to obtain or create and steps to follow that will ensure you don't get caught up in red tape later down the line.
Business brokers will work with you across tasks such as drafting purchase agreements, reviewing financial statements, negotiating the terms of the sale, and, importantly, creating your sale profile and leveraging their network and online presence to gain traction and attention on your listing. 
A general plus of working with a business broker is having someone who is looking objectively at your business and understands the market for business sales, who can advise you on setting a realistic price, timeline and more.
The buyer's network
While it's natural to feel your business presents a great deal for a new buyer, you may not always get the interest and offers you're hoping for if you're going it alone for sale. A business broker will support you with targeted marketing for your business sale listing, the kind of daily activity that you may not have the time or know-how to do efficiently.
From creating key marketing materials, business overviews and documentation, your business broker will be able to take a lot of marketing off your hands, and most importantly, they have an engaged network of buyers who they can match you with right away, increasing your chances of a sale at the right price and right time.
Risk assessment
There are always potential risks during the sale process of a business, and a business broker will identify and help you mitigate these risks (often, things you may not have considered yourself). These can include liability issues, future legal disputes, financial delays and more – a business broker will come armed with strategies to reduce risk, and keep you calm, informed and protected across every step.
Confidence & confidentiality
You might have heard the saying, 'you can't sell a secret'; this is true when buying or selling a business. An experienced business broker understands that a business needs to be presented to the market transparently, whether branded, semi-branded or intelligent unbranded advertising. Building buyer confidence is critical to attracting the right buyer and achieving a desired sales price.
Take a second and think about it; what industries sell mystery products or services? How do you feel when you are marketed something that sounds too good to be true? The best way to build confidence is to be transparent and use authentic images and pre-qualifying copy. For businesses that need to maintain confidentiality in their advertising, there are intelligent ways to effectively advertise in an unbranded format that presents as close as possible to your actual business without giving away your true identity. A broker and their marketing team will apply all their knowledge and skills to guide you. 
Confidentiality is also crucial to a successful and smooth sale – you want to keep important and sensitive information secure (or only in the right hands of verified potential buyers shared at the correct times in the sales process). A business broker will assist with confidentiality agreements, control the streams of information and communication, and liaise with the buyers on your behalf (or sellers if you're looking to buy!). You can look forward to a secure sale process while keeping a healthy distance, which can often have a lot of emotion when selling your business.
Above all, a business broker will assist you to feel confident in every step, with a team behind you looking out for your best interest and armed with the market know-how and skills to make the sale happen.
Business brokers are experts in their field, and if you're considering selling or buying, don't miss out on engaging such a valuable asset before you take the leap.